3D-FILLS for PRO-SUITE
Questions & Answers:
Q.

What

is 3D-Fills?
A. 3D Fills is a new 'add-on' module for your Pro-Suite which adds over 260 3D-realistic CAD texture 'fills' to your drawings! Now you can simply 'paint on' over 260 high-resolution textures (flagstone, decking, granite, water-fills, etc.) to all of your Visio drawings!


Q.

Do I need to do anything different?
A. Everything works exactly the same, you'll just have 260 more 'fills' and 'line properties' available.
Simply 'Paint' these fills onto any shape to get a 3D realistic 'top view' of your plans!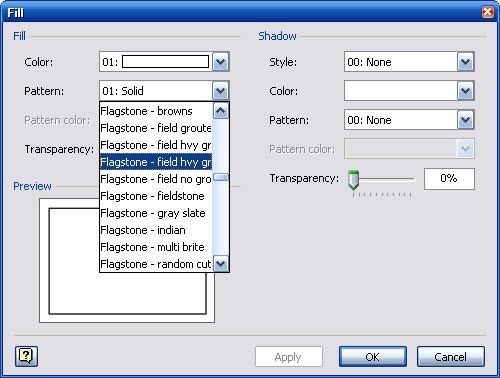 You can also use your Paint tool

to paint from our 3DFills palettes!


Q.

Can I create a plan from scratch, or use my old plans?
A. You can start from scratch or 'paint' over your existing drawings or any Visio drawing just as you do now.

(You also receive all the 3D Fills drawings you seen on this website to help you get started)!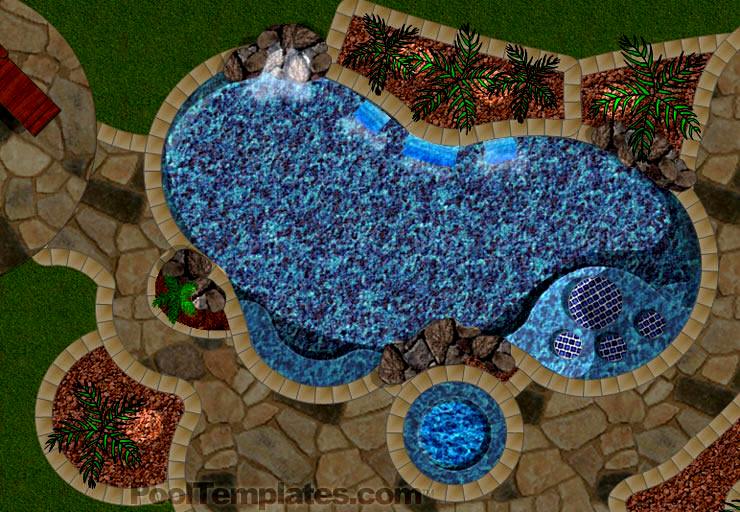 3D-FillsTM print quality in Visio is far superior to '3D generated' plans (which rely on VGA screenshots)
You'll have sharp, crisp prints even with night-shots - No more dark or blurry '3D generated' prints!
---
VisioTM is a registered trademark of Microsoft Corporation.