Pool CAD Design

With our new PRO-SUITE add-in for Excel
and Visio, you can now easily create Builder Pool Plans and Sales Plans and estimates
even faster than CAD!

You can design, estimate & calculate any type
of pool project with 'drag-n-drop' ease or
create drawings from scratch!
• Draw in minutes, make changes in seconds!

• Drag-N-Drop from hundreds of shapes!

• Powerful drawing & CAD tools

• Use your laptop for onsite design & bids!

• Produce sales plans, & build plans with layers

• Produces estimates, for any type of project
Also creates the proposal & contract!

• Import plot plans or other pool plans at any
scale & convert them to-or-from any scale!

• Do takeoffs of any type of plan (even if it
is not to scale)!

• Instant measure tool (area & perimeter!)
measures in any scale automatically!

• Read/Writes AutoCADTM plans!
no need to buy expensive AutoCAD!

• 100's of editable shapes & design your own!

• Convert plans to, or from, any scale!

• True CAD-based drawings using VisioTM

• Prints to any size paper, printer, or scale
Pool Templates is the fastest method of creating accurate Pool Building Plans offering speed & professionalism for all Pool Builders, General Contractors, and Landscape Architects...
Use the Standard toolbar to create sales plans with ease in just minutes! Use the Advanced toolbar (with CAD tools) to add electrical, plumbing, landscape layers & more!

See Samples
You can Create Both CAD and Sales Drawings ...
Use It To Easily & Instantly Create...
Complete Pool Construction CAD Drawings
All Contractor/Sub-Contractor Plans
CAD/Sales Drawings and estimates
Import or Convert To & From any Scale
---
Decking & Copings

NEW add our Realistic Fills to Instantly add
Depth & Shadows, Shading, Deck & Coping
from 100's of realistic textures!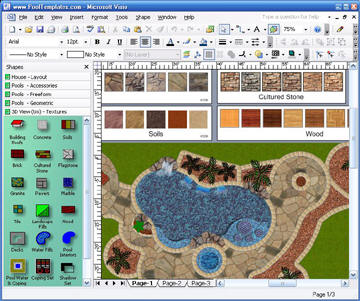 ---
Easy-to-Use & Powerful!

You'll have the most robust features available and all the capabilities of a Pool CAD program worth MANY hundreds more, with the ease-of-use of a simple to use drawing program!


see reviews & testimonials

For All Windows PCs!
(Windows Vista, 7, 8, 10)

New Pool Designs

Complete Pool Plans and 100's of Shapes,
Objects, & Accessories that you can modify
or create your own!
<![if !vml]>

<![endif]> <![if !vml]>

<![endif]> <![if !vml]>
<![endif]>
You can create a Professional Architectural-Grade pool plan with layers in under 15 minutes!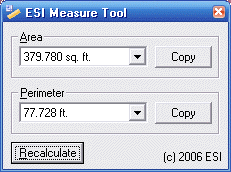 Instantly calculates Area and Perimeter,
linear footage, and volumes automatically!
(with 10,000th of a foot accuracy!)
---
Water Features, Landscaping & Hardscapes

Quickly 'drop-in' many other 2D CAD design items
Lounges, BBQs, Landscaping & more ...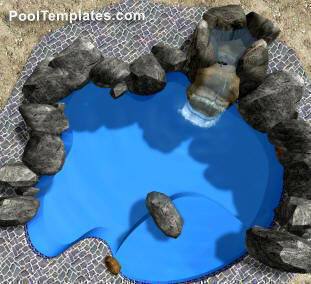 Now Includes Hundreds of NEW Pool & Spa
Objects Designed By Professional Pool
Designers All In One Package!
---

Add Effects like Nightscape, Watercolor & Sketch!


Add effects like a nightscape design, or full-size watercolor plan, or a ink or charcoal type sketch!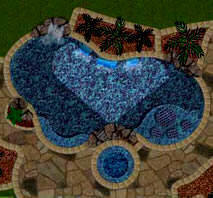 ALSO Drag & Drop Pool Finishes & Copings!
---
Now Create Any Type of Pool
Sales & Construction Drawings!
Includes 100's of Shapes
or Create Your Own...
Pro-SuiteTM
Professional Pool Design & Estimating







Our most complete & professional package
for Microsoft Office (Excel and Visio)