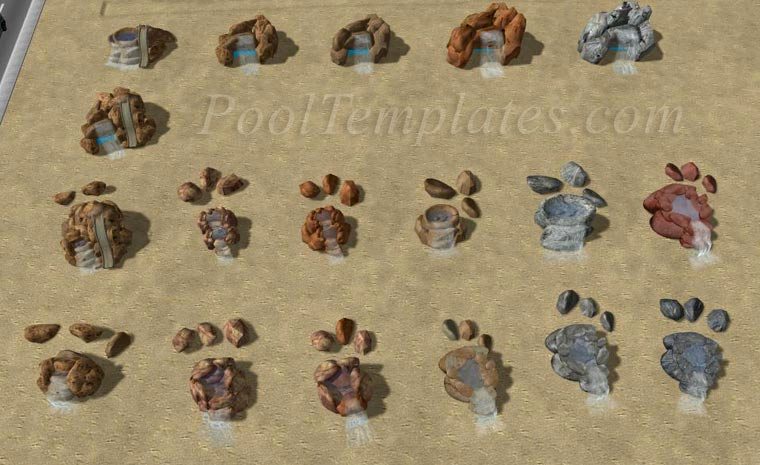 select a pre-built waterfall from our rockyard complete with accent boulders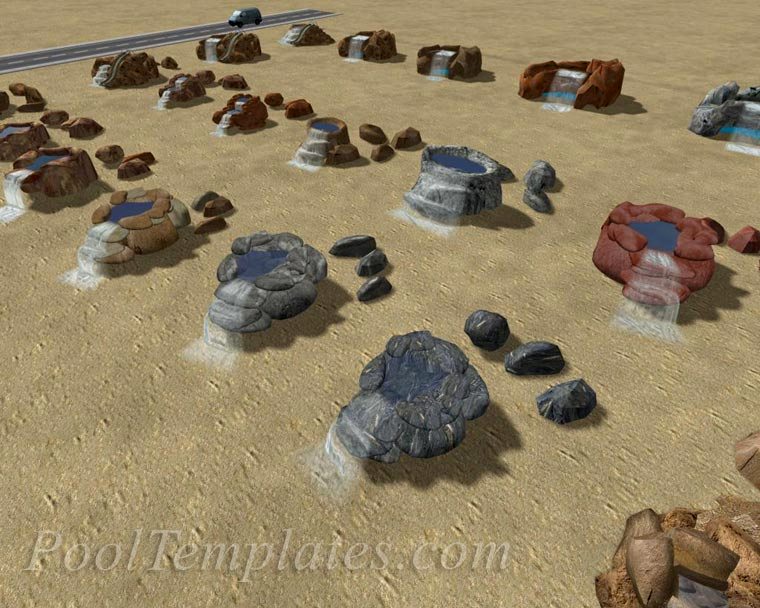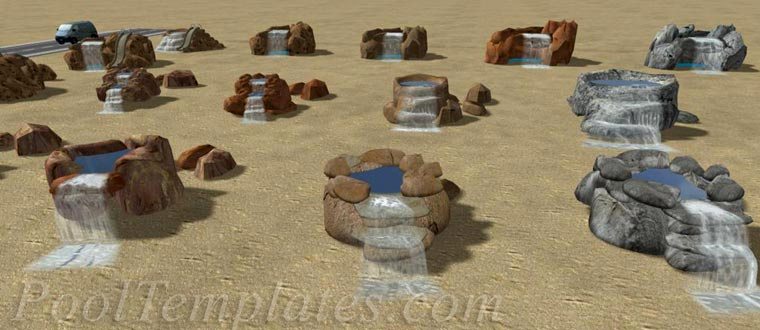 Or modify or create your own, start with our expandable waterfall library...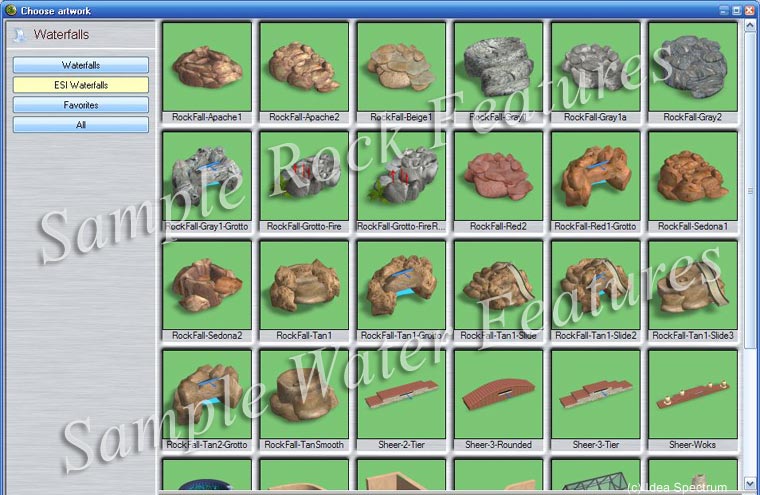 Change the size, shape, color, texture, add waterflows, create rock walls or streams & ponds ...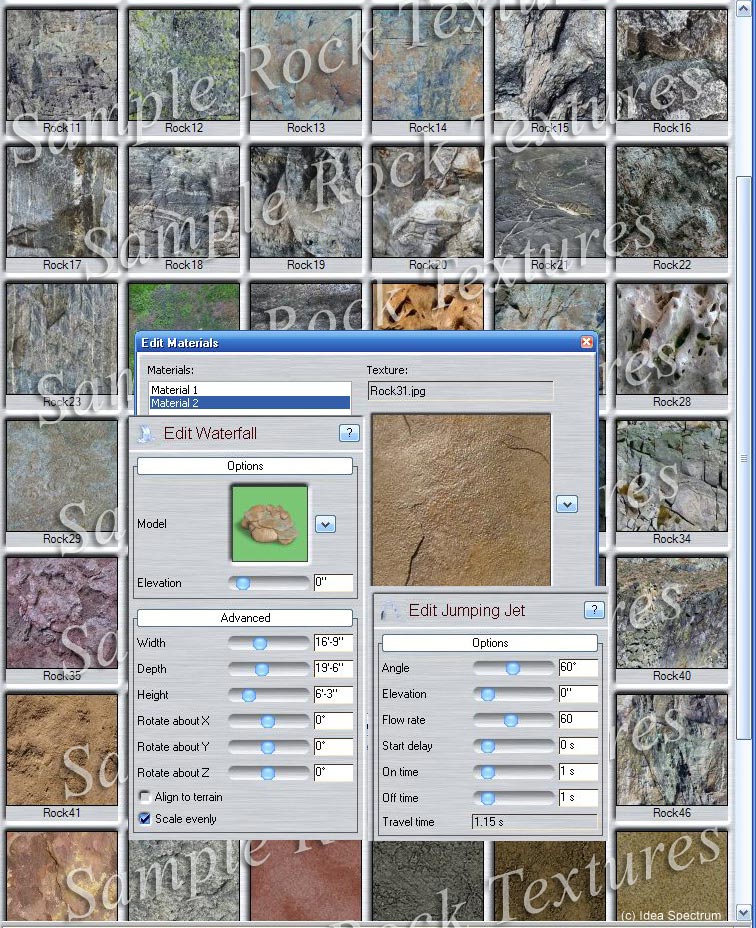 You can create multiple water-features of unlimited size and waterflows, add fire or other event!

You can also create rock walls, streams and ponds with 3D fish!!